You know what the problem with all of our cutting tools is? Sharp teeth cut, dull teeth don't. This chainsaw teeth sharpener makes it easy to sharpen your chainsaw in no time at all.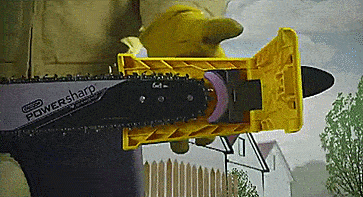 WHEN THESE 

1000 ITEMS SOLD OUT

, WE WILL RESTORE THE ORIGINAL PRICE 

USD $52.98
The use the sharpener, just insert the end of your blade into the sharpener, close and lock it shut, push the end of the sharpener against a log or tree, and just start running your blade. After just a few seconds, your saw will be as sharp as ever.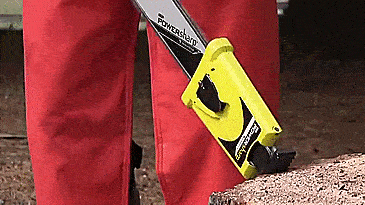 This chainsaw sharpening kit comes with the unique sharpening attachment with stone that will sharpen your chain in mere seconds.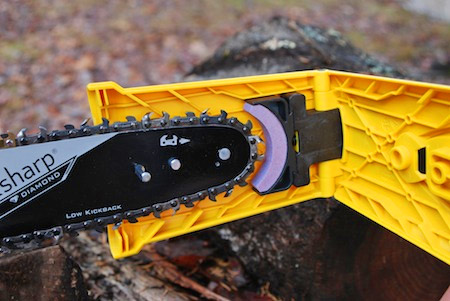 One of the biggest problem we get with our CUTTING TOOLS is when the teeth isn't sharp anymore. It takes time and effort for us to sharpen it so we can use it again.
Introducing the Chainsaw Teeth Sharpener. It gives the user the POWER to SHARPEN their chainsaw without DISMANTLING it. This tool PROVIDES a FAST, SIMPLE and PORTABLE method of SHARPENING chainsaw. The STONE is directly mounted into the sharpening tool for an EASY sharpening experience. In just THREE to FIVE seconds your chainsaw is sharp as if it is brand-new.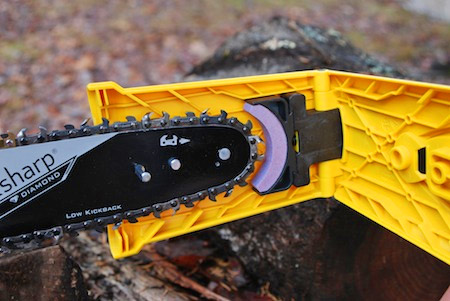 Chainsaw Teeth Sharpener is SAFE as the sharpener is enclosed in a box like kit. It is very EASY and SIMPLE to use: just ATTACH the bar-mount sharpener to the sharp guide bar, the two holes on the top of the bar SECURES the chainsaw and makes a PERFECT ALIGNMENT for and EVEN result. Then just press the tip of the sharpener to a solid surface and allow it to AUTOMATICALLY sharpen your chainsaw in 3-5 seconds.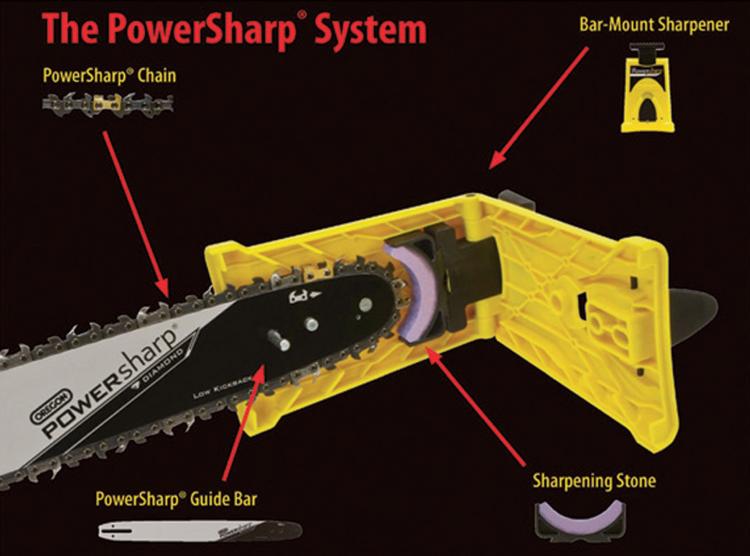 Always wear proper protective gear when using power tools.
INTERNATIONAL PRODUCT CERTIFICATION
Package: 1 x Chainsaw Teeth Sharpener