The perfect gift for your favorite Christmas lover, it will brighten up their mood every time they use it. BUY MORE,SAVE MOVE.
Get Lit - The Christmas lights phone charging cable is currently only available as charger for your Phone.
The Christmas lights charging cable uses a standard USB connection so you'll have to provide your own wall adapter if you'd like to power it using a wall socket, otherwise you can plug it into your laptop to charge up. The festive cable comes with 10 multi-colored LED lights, weighs just 1.5 oz, and measures 3.8 feet long.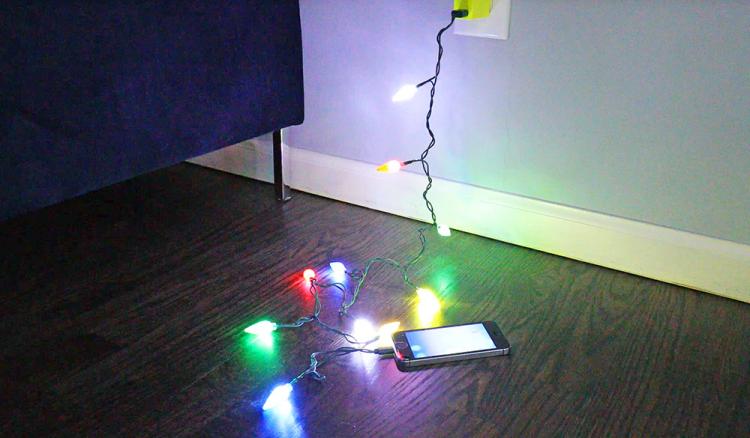 Multicolor LED Christmas lights powered by standard USB port

Durable, portable and easy to use with any charging port

46" USB cable with 10 LED multicolored festive lights that will illuminate when in use

Compatible with Android MicroUSB and Apple Lightning

The perfect stocking stuffer for the holidays, it will instantly cheer up any office and remind your coworkers of snowy days, hot cocoa and the joy of giving